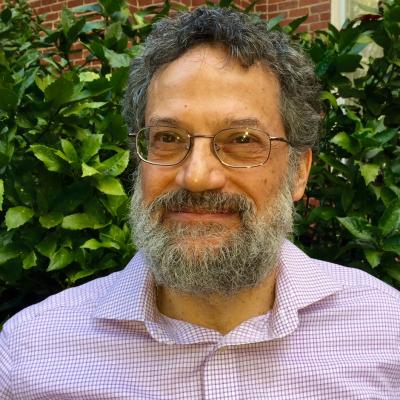 Distinguished Research Professor
Josiah Meigs Distinguished Teaching Professor
Contact
ehalper@uga.edu
Office Hours:
2:00 - 3:30pm Fridays
Edward Halper,  Distinguished Research Professor and Josiah Meigs Distinguished Teaching Professor, (Ph.D. University of Toronto) is interested in the classical problems of metaphysics.  Much of his work has been on ancient philosophy (he is completing a three volume study of Aristotle's Metaphysics), but he also works on nineteenth century German philosophy (especially Hegel), medieval philosophy, and metaphysics. Halper came to UGA in 1984.  He was named Josiah Meigs Distinguished Teaching Professor in 2006 and Distinguished Research Professor in 2012.
Click here for information on Dr. Halper's PHIL 3500 class "Religion, Reason, and Ethics" taught Fall 2016.
Research Interests:
Aristotle
Medieval Philosophy,
Ancient Philosophy
Metaphysics
Hegel
Nineteenth Century Philosophy
Jewish Philosophy
Selected Publications:
One and Many in Aristotle's Metaphysics: Books I-N (2013, forthcoming)
One and Many in Aristotle's Metaphysics: Books A-Δ (2009)
Aristotle's Metaphysics: A Reader's Guide (2012)
"Torah as Political Philosophy: Maimonides and Spinoza on Divine Law," in Judaic Sources and Western Thought: Jerusalem's Enduring Presence, ed. J. Jacobs (2011)
"Hegel's Criticism of Newton," in The Cambridge Companion to Hegel and Nineteenth-Century Philosophy, ed. F. Beiser (2008)
One and Many in Aristotle's Metaphysics: The Central Books (2005)
Form and Reason: Essays in Metaphysics (1993)