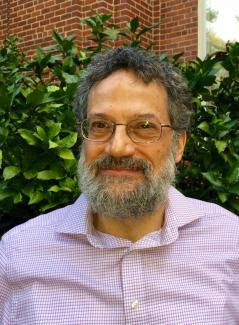 Edward Halper, Distinguished Research Professor and Josiah Meigs Distinguished Teaching Professor in the Department of Philosophy has published an opinion piece in the December 3, 2020 edition of the New York Daily News, "What philosophy teaches us in a pandemic."
Citing inspiration from Bill Murray's character in the 1993 comedy film Groundhog Day, Plato, Aristotle, and Isaac Newton's period of productivity while quarantined during the plague of 1665, Halper makes a case for seizing the void of social activity as an opportunity to better oneself. 
"Why not use your confinement and social absence to develop those abilities that you never had time to explore?" writes Halper. "With so much educational material available on the internet, we do not need personal contact with teachers so much as individual determination."
As classes go all online for the remainder of the semester and chilly weather diminishes opportunities for safe outdoor socializing, rising COVID infections across the nation and around the world are making widespread isolation all the more necessary. Halper's words offer guidance towards finding a ray of inspiration in these dark times. 
"What we do is what we are. To develop and exercise our human capacities is to live human life to the fullest. The best lives are those where we actively engage our faculties. Human development should not be solely for the sake of a job or other things. It is rather these other things that should be serving human life."