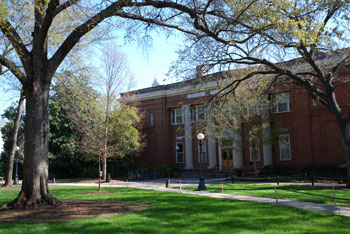 Philosophy seeks to answer fundamental questions about the nature of reality and our knowledge of it; about the sources of meaning and value in human life; and the relationship of human beings to each other, to the natural world, and to the built environment. Our department is pluralistic in outlook, representing analytic, continental, historical and non-western approaches to philosophy. Our faculty have national and international reputations in their research fields, and strive equally for excellence in teaching and mentoring students. 
We offer a major and a minor that prepare students for graduate study in philosophy, or for careers in law, business, medicine, and other professions. We also offer a wide range of courses for interested undergraduates in other majors.
We offer PhD and terminal MA degrees in a wide range of research specializations. Teaching and research assistantships are available for qualified applicants.
For a list of course schedules, click here.