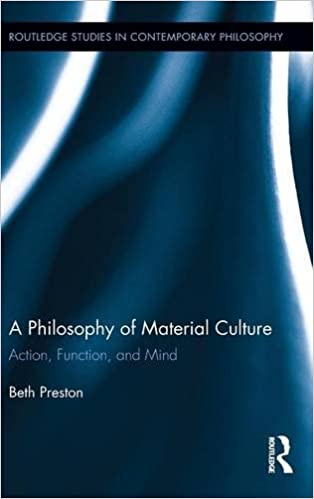 Longtime Department of Philosophy Professor Beth Preston has retired after 30 years of service to the University of Georgia. Preston joined the Department in 1990 and served as Interim Head from 2017-2019, she was a Faculty Fellow of the Institute for Artificial Intelligence from 1990-2004 and an affiliate of the Center for Integrated Conservation Research since 2014.
"Dr Preston is a world-renowned researcher, a superb teacher, and was a valuable departmental colleague for thirty years," says Department Head Aaron Meskin. "She did a tremendous job stepping in as Acting Head when the department needed someone in 2017. We will really miss her."
"I was also grateful that Beth agreed to serve as Interim Department Head after Vicky Davion's untimely and sudden death," notes Professor René Jagnow. "During this year, Beth worked tirelessly. She improved many aspects of our program and made it possible to hire a new head of the department. Her leadership during this period not only provided much-needed direction to the department, but set it on a path to further improvement and growth."
Preston received many awards and grants over the years, including the UGA Research Foundation Senior Faculty Research Grant, the UGA Center for Humanities and Arts Research Fellowship, and the M.G. Michael award from the UGA College of Arts & Sciences for excellence in research. She was the author of a long list of articles and book chapters and authored A Philosophy of Material Culture: Action, Function, and Mind (Routledge 2013).
"Preston's early work on the concept of function was exemplary analytic philosophy of biology, but it also took the topic in new directions and influenced many of us who were trying to think about the functions of artifacts," says Glenn Parsons of Ryerson University. "Her subsequent book displayed the same insight and originality on an even larger scale, weaving a staggeringly varied set of ideas into a rich theory of material culture. In substance as well as style, Preston's pioneering work remains an influence and inspiration."
"Professor Preston's work on artifacts and functions is simply the best there is: insightful, unifying, motivated by a beautiful range of examples. It has justly had a huge influence on debates in the area," notes Daniel P. Stone, Professor of Intellectual and Moral Philosophy at Dartmouth College.
 "Beth's work in the philosophy of material culture, combining function-theory and action-theory, is pathbreaking and highly respected in the field,"adds Jagnow. "Although I do not work in quite the same areas as Beth, I have often read her papers in order to prepare for my own courses, and I am constantly amazed by their clarity and depth… I am very happy for Beth as she begins her retirement, but also very sad to see her go. She will be sorely missed in our department."