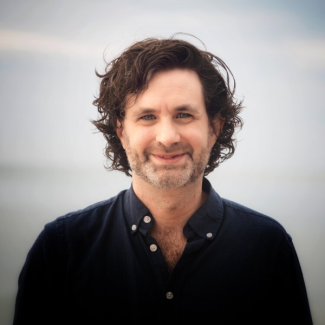 Scott Hershovitz
School of Law
University of Michigan
Peabody Hall, Room 115
Special Information:
co-sponsored by the Willson Center for Humanities & Arts and the Jere W. Morehead Honors College
Some of the best philosophers in the world gather in surprising places—preschools and playgrounds. They debate questions about metaphysics and morality, even though they've never heard the words and can't tie their shoes. They're kids. And it turns out, adults have a lot to learn from them. 
This lecture will take us on a fun romp through classic and contemporary philosophy, powered by the questions--and antics--of Hershovitz's two young sons, Rex and Hank. We'll consider revenge, God, and the nature of courage through the eyes of kids. And with any luck, it will help us recapture some of the wonder kids have at the world.
Scott Hershovitz is the Thomas G. and Mabel Long Professor of Law and Professor of Philosophy at the University of Michigan. He directs the University's Law and Ethics Program. And he co-edits Legal Theory. Hershovitz writes about law and philosophy. His academic work has appeared in the Harvard Law Review, The Yale Law Journal, and Ethics, among other places. In addition, he writes occasional essays about philosophy for the New York Times. Hershovitz's first book, Nasty, Brutish, and Short: Adventures in Philosophy with Kids—was published by Penguin Press in 2022. The second—Law is a Moral Practice—will be published by Harvard University Press in 2023.
Before joining the Michigan faculty, Hershovitz served as a law clerk to Justice Ruth Bader Ginsburg of the United States Supreme Court and an attorney-advisor on the appellate staff of the Civil Division of the United States Department of Justice.
Hershovitz earned a J.D. at the Yale Law School, a D.Phil. at the University of Oxford (where he studied as a Rhodes Scholar), and a M.A. and A.B. at the University of Georgia. He lives in Ann Arbor with his wife, Julie; his kids, Rex and Hank; and his dog, Bailey. He loves baseball, barbecue, and tacos.